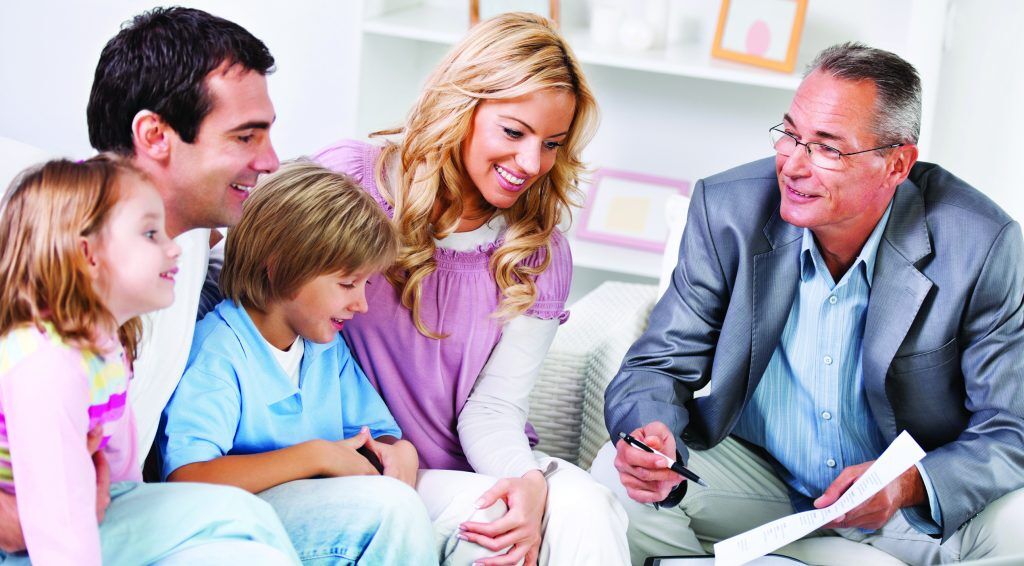 The legal process explained
England, Wales and Northern Ireland
When you've found the property you want to buy and put in an offer, you'll be asked to provide the name and contact details of the solicitor or conveyancer who will be acting for you.
If this is the first time you've bought a property then the process of conveyancing, as it's referred to, can seem daunting. As there's a lot of paperwork involved, you'll need expert advice to ensure the process goes smoothly.
Using a solicitor is generally more expensive than using a conveyancer, who may just offer an online service. While conveyancers specialise in property, they can't deal with complex legal issues that can sometimes arise. Most people make their
choice of legal advisor by asking friends and family or their mortgage advisor for recommendations.
What do solicitors and conveyancers do?
They will carry out a number of searches on your behalf to check important practical details before you finally commit to your purchase. For instance, if you're buying a leasehold property, you'll need to know how much time is left on the lease and the terms for renegotiating an extension.
A Local Authority search gives information about planning permissions and building regulation consent for the property.
A Water and Drainage search confirms if the property is connected to the mains water supply and the public drainage system and, if not, what the arrangements are. An Environmental search shows up if there is any land contamination and can identify flood risk too.
You'll need to check the title plan for the property carefully and be sure that it corresponds to what you see on site. Your legal advisor will make you aware of any covenants on the title.
These are obligations attaching to the property and can include only using it as a single private residence or contributing to the cost of a shared driveway.
They will also check what fixtures and fittings the seller is leaving behind in the property, and obtain a copy of the Energy Performance Certificate, which gives an energy efficiency rating indicating how costly the property will be to heat and light.
Once contracts have been exchanged, the buyer is legally committed to the purchase. A date is then set for completion, at which point the balance of the purchase price is paid, stamp duty is settled, and your solicitor will register your title with the Land Registry.
Scotland
In Scotland, the process of buying and selling property works in a different way. Sellers must provide a home report for buyers, including a survey, an energy report and a property questionnaire.
Once you have decided to make an offer on a property, your solicitor prepares a formal written offer for the property. If your offer is accepted, the transaction moves to the next stage which is the negotiation of the contract or 'Missives' as it is termed in Scotland. Your solicitor will not generally be able to agree an unconditional contract until a formal offer of a mortgage has been issued by your lender.
There are two types of searches that are carried out, one is the 'Property and Personal Registers' which shows the seller has good title, the second is the 'Property Enquiry Certificate' which shows whether the property is affected by any orders or notices issued by the local council, such as road schemes which might influence your decision to purchase the property.
The final part of the conveyancing process is known as the 'Date of Entry' or 'Settlement' (in England it is called Completion) when the purchase price is paid.
Conveyancing services are not regulated by the Financial Conduct Authority.
Speak to one of
our friendly team to arrange your no obligation free initial mortgage consultation.
Please call 0330 111 0514
(Calls are charged at local rate, and are mobile friendly).
Or
Or fill in the form to arrange a call back from one of our friendly team
Email communications are not secure and for this reason Help For Buyers cannot guarantee the security of the email, its contents or that it remains virus free once sent.
We will use your name, email address and contact number (personal information) to contact you about the services you have requested or respond to an enquiry you have submitted, which will require us to share your personal information with our advisers and providers. For further information on how your information is used, including disclosure to third parties, how we maintain security of your information and your rights in relation to the information we hold about you, please see our privacy policy on this website.